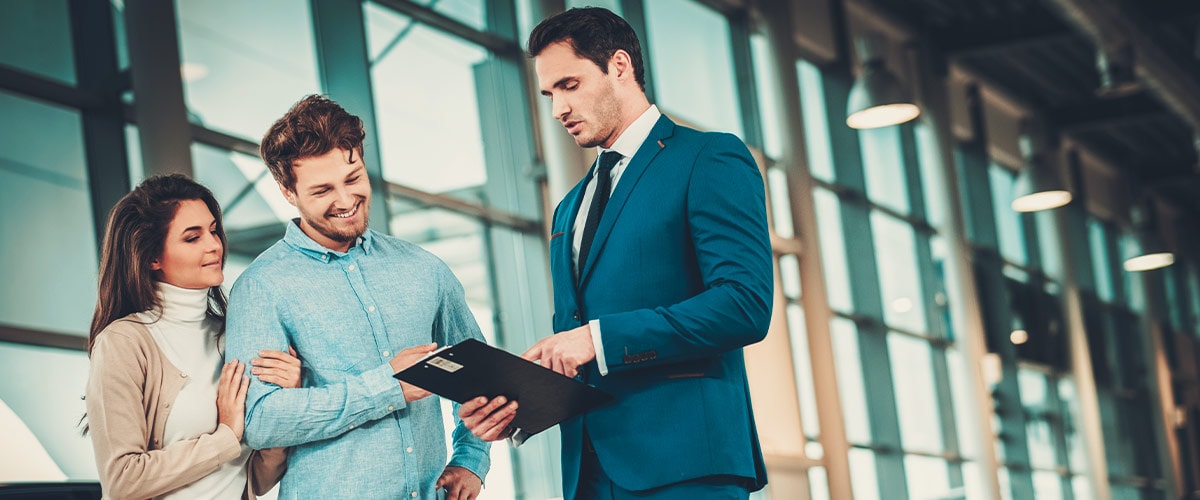 BUYING VS. LEASING A NEW GMC
IN PERU, IN
Wondering whether you should buy or lease your next vehicle? Let the experts at our GMC, Buick and Chevrolet dealership in Peru, IN, help you select which option is best for you! Our financing team is more than happy to discuss the differences between buying and leasing any new vehicle, whether you've had your eye on the 2020 GMC Acadia or the 2020 Chevy Silverado truck! Take the first step toward finding the option right for you and contact Paul-Richards GM Center today.
| | | |
| --- | --- | --- |
|                       |      BUYING |            LEASING                                      |
|  Ownership |  Pay to own the car and the title of the car is in your name |  Pay for the use of a new vehicle and move on once the lease ends |
|  Down Payment |  Typically comes with a higher down payment |  Smaller down payment |
|  Monthly Payments |  Higher monthly payments |  Lower monthly payments |
|  Mileage Limits |  No mileage restrictions |  Lease terms will dictate mileage limits |
|  Maintenance/Wear |  Responsible for all upkeep of your vehicle not covered by warranty |  Service the vehicle according to the dealer's recommendations |
If you've been searching for a new SUV, sedan or truck and want to examine all of your auto financing choices, stop by our Indiana Buick and Chevy dealer to weigh all your options with help from professionals. If you're unsure of whether to lease or buy a new vehicle, our team is prepared to show you which option is best depending on your needs. If you choose to buy a new Chevy truck, car or SUV, you might find peace of mind knowing you can drive your new vehicle as much as you like without worry of mileage restrictions or excess fees. But if you enjoy driving the newest models and have a shorter commute, you may want to explore leasing a new Buick or GMC. Whatever you feel is best, Paul-Richards GM Center has a variety of exciting Chevrolet lease specials and GMC financing options for you to pick from.
Compare each of your options to see whether leasing or buying a new vehicle at Paul-Richards GM Center is the right choice for you. Apply for new car, SUV or truck financing online and view our new 2019 and 2020 vehicle lease specials to save on your next car!