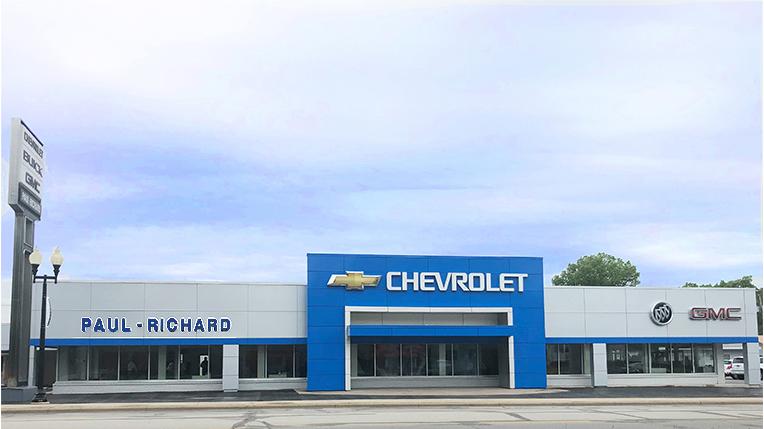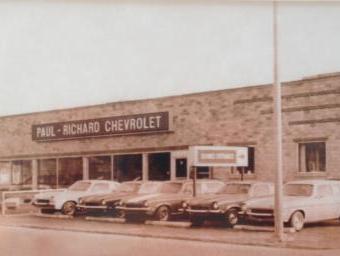 FACILITY AND LOCATION
Paul-Richard Inc. was founded in Peru on September 1, 1971. The founders and owners were Richard Ooms, president, and Paul Ravesloot (son-in-law to Richard) vice-president. Richard and Paul, having previous automotive experience and living in Highland, Indiana, began looking for available dealership opportunities. They found and purchased Pate Chevrolet in Peru, and although Richard would be the Dealer Principal, they agreed on using the name Paul-Richard Chevrolet.
Lon Ravesloot (Paul's son), began working at the dealership in 1986 and became the Dealer Principal in 2012. Paul Ravesloot retired in 2000 as president of the company. He continues to be active in the dealership as a consultant.
The original building dates back to the 1940s and has undergone seven expansions and two major renovations. The latest and most substantial renovation was completed in 2012. Most recently, the purchase of an adjacent property allowed for expansion of the lot for our inventory of pre-owned vehicles.
Located at the west end of Peru, Indiana, at 769 W. Main Street, the dealership is only a short drive from neighboring communities. Convenient to US 31 (turn at Business 31) and the Hoosier Heartland Corridor (new 24), Paul-Richard GM Center attracts buyers from Cass, Fulton, Howard, Wabash and Grant counties, and beyond.