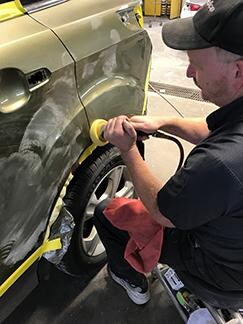 WHY BRING YOUR VEHICLE TO US?
When it's time to have your vehicle repaired, you can trust our years of experience in the collision repair business. Working with state-of-the-art technology, your vehicle will be repaired by highly trained craftsmen using the most modern and up-to-date equipment available.
Our Collision Center Manager, Mike Cox, has 37 years of experience and is ASE Certified. Randy Honadel, frame/ auto body technician, has 30 years of experience. Dakota Studebaker, our paint tech, has five years of experience, and Chris Banarski has 40 years of experience as a auto body technician.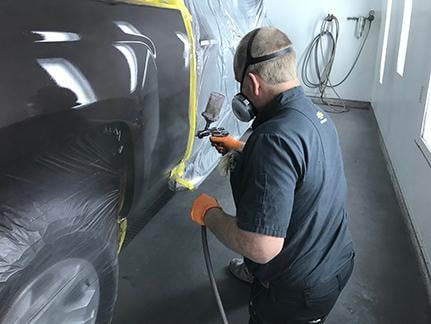 SIMPLIFYING INSURANCE CLAIMS
As the leading collision repair facility in the area, our shop is approved for Direct Repair by most major insurance companies. This is the most convenient way to ensure your vehicle will be repaired to the standards you and your insurance company expect. If you have the misfortune of being involved in an accident, have your vehicle towed directly to our Collision Center to avoid excess charges. 
As insurance plays a important role in collision repairs, our staff have extremely solid relationships with most insurance agents. This helps get you back on the road as soon as possible. 
The final step to complete the repair process is to detail and inspect your vehicle so when you drive away, your car will smile, too! 
Hours
Monday

8:00 am - 5:00 pm

Tuesday

8:00 am - 5:00 pm

Wednesday

8:00 am - 5:00 pm

Thursday

8:00 am - 5:00 pm

Friday

8:00 am - 5:00 pm

Saturday

Closed

Sunday

Closed